Top Podcasts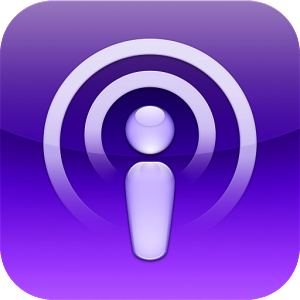 With more time and distractions seeming to always take a bite out of my day, I found it hard to make time for daily self-improvement through reading books & articles online. Instead, I realized I could make the most of my time by listening to podcasts during workouts at the gym, commuting to work, performing boring tasks of cooking/laundry/cleaning, etc. Listening to podcasts, all of which are 100% free, has become a daily ritual of mine and I find myself looking forward to listening to my favorite podcasts as much as most people anticipate watching their favorite TV shows. Since I started listening to podcasts, I've picked up a bunch of ideas about investing and radical financial planning concepts, as well as seen some major benefits in my levels of focus, motivation, physical health, and financial health. Here's a list of top podcasts that I've found to be most informative and entertaining (starting with my favorites, which just so happen to be more finance heavy) in case you are interested in either giving podcasting a try for the first time or you just want to get a few recommendations:
Radical Personal Finance: Financial Independence, Early Retirement, Investing, Insurance, Financial Planning
Stacking Benjamins: Earn, Save, and Spend Money With a Plan
The Truth About Money with Ric Edelman
BiggerPockets Podcast : Real Estate Investing and Wealth Building to Help You Get Bigger Pockets
Freakonomics Radio
NPR Planet Money
We Study Billionaires – The Investors Podcast
NPR Politics Podcast
The Art of Manliness
TEDTalks (audio)
The Art of Charm: Confidence, Relationship & Dating Advice, Biohacking, Productivity
Achieve Your Goals with Hal Elrod: Success, Productivity, Personal Development, Lifestyle, Business
The Art of Likability
The 5 AM Miracle with Jeff Sanders: Healthy Habits, Personal Development, Rockin' Productivity
Order of Man: Finance, Fitness, Leadership, Manly Skills, Relationships, Self-Mastery, Style
These were just my top 15 , but I'm always on the lookout for more/better podcasts.  Let me know if there are any you think are missing from my "Top Podcasts" list!